Life can be overwhelming, with stressors bombarding us from every angle. In the midst of chaos, finding inner peace can seem like an elusive dream. But fear not, this article will help you discover a treasure trove of powerful techniques and practical strategies so that you can navigate through the stormy seas of stress and reclaim your serenity. This comprehensive guide is your roadmap to tranquility, offering a curated collection of ten tried-and-true methods that can be easily implemented in your daily life, empowering you to rise above stress and cultivate a profound sense of peace and well-being.
In today's fast-paced and demanding world, stress has become an all-too-common companion. It's easy to feel overwhelmed and exhausted, desperately seeking inner peace amidst the chaos. Fortunately, there are practical solutions that can help you find tranquility and restore your sense of well-being. In this comprehensive guide, we will explore ten quick and effective ways to beat stress and discover inner peace. These tried-and-tested techniques can be easily incorporated into your daily routine, empowering you to take control of your mental and emotional state. So, if you're ready to embark on a transformative journey towards a calmer, more peaceful life, read on!
1. Practice Mindfulness Meditation
One of the most powerful tools for reducing stress and finding inner peace is mindfulness meditation. This ancient practice involves bringing your attention to the present moment, non-judgmentally observing your thoughts and sensations. By focusing on the here and now, you can let go of worries about the past or future, allowing yourself to experience a deep sense of calm. Find a quiet place, sit comfortably, and dedicate a few minutes each day to mindful meditation. As you cultivate this habit, you'll notice an increased ability to handle stress and a greater sense of inner peace.
2. Engage in Physical Exercise
Physical exercise is not only essential for your physical health but also plays a crucial role in reducing stress and promoting inner peace. When you engage in regular exercise, your body releases endorphins, known as "feel-good" hormones, which elevate your mood and reduce stress levels. Whether it's a brisk walk, a yoga session, or a high-intensity workout, find an exercise routine that suits your preferences and commit to it. Not only will you experience the physical benefits, but you'll also notice a positive impact on your mental well-being, allowing stress to melt away.
3. Cultivate a Supportive Social Circle
Surrounding yourself with positive and supportive individuals can significantly impact your stress levels and overall well-being. Reach out to friends and loved ones who uplift and inspire you, creating a network of support. Sharing your thoughts and emotions with trusted individuals can provide a sense of relief and perspective, reminding you that you're not alone in your struggles. Additionally, engaging in meaningful connections fosters a sense of belonging and nurtures a calm and peaceful state of mind.
4. Prioritize Self-Care
Amidst the chaos of everyday life, it's easy to neglect self-care. However, taking the time to care for yourself is essential for reducing stress and finding inner peace. Make self-care a priority by engaging in activities that bring you joy and relaxation. It could be as simple as reading a book, taking a bubble bath, practicing a hobby, or spending time in nature. By nurturing yourself, you replenish your energy reserves and create a strong foundation for managing stress effectively.
5. Practice Deep Breathing Exercises
Deep breathing exercises are a simple yet powerful technique for combating stress and cultivating inner peace. When you're stressed, your breath becomes shallow and rapid. By consciously slowing down and taking deep breaths, you activate your body's relaxation response, calming your nervous system. Find a quiet place, sit or lie down comfortably, and inhale deeply through your nose, allowing your belly to expand. Exhale slowly through your mouth, letting go of tension and stress. Incorporate deep breathing exercises into your daily routine, and you'll notice a remarkable difference in your stress levels.
6. Disconnect from Technology
In today's hyperconnected world, technology can be a significant source of stress. Constant notifications, emails, and social media can leave you feeling overwhelmed and anxious. To find inner peace, allocate specific times during the day to disconnect from technology. Turn off notifications, put your phone on silent, and engage in activities that don't involve screens. Whether it's spending time in nature, reading a book, or engaging in creative pursuits, giving yourself a digital detox will allow your mind to unwind and recharge, leading to a greater sense of peace and presence.
7. Practice Gratitude
Cultivating gratitude is a powerful practice that can shift your perspective and reduce stress levels. Take a few moments each day to reflect on the things you're grateful for. It could be as simple as a beautiful sunrise, a supportive friend, or a delicious meal. By focusing on the positive aspects of your life, you redirect your attention away from stressors, fostering a sense of contentment and peace. Consider keeping a gratitude journal, where you jot down three things you're grateful for each day. Over time, this practice will rewire your brain to naturally seek out moments of gratitude.
8. Engage in Relaxation Techniques
Relaxation techniques, such as progressive muscle relaxation and guided imagery, can be highly effective in reducing stress and promoting inner peace. Progressive muscle relaxation involves systematically tensing and releasing different muscle groups in your body, releasing physical tension and inducing relaxation. Guided imagery uses visualizations and positive mental images to calm your mind and transport you to a peaceful state. Experiment with different relaxation techniques and find the ones that resonate with you, incorporating them into your routine whenever you need a moment of tranquility.
9. Set Boundaries and Learn to Say No
Often, stress arises from overcommitting and spreading yourself too thin. Learning to set boundaries and say no when necessary is a crucial skill for reducing stress and finding inner peace. Assess your priorities and allocate your time and energy accordingly. Understand that it's okay to decline requests or delegate tasks. By setting clear boundaries, you create space for self-care and ensure that your own needs are met, leading to a more balanced and peaceful life.
10. Embrace Mindful Eating
The way you nourish your body can significantly impact your stress levels and overall well-being. Mindful eating involves bringing your full attention to the present moment while consuming your meals. Slow down, savor each bite, and pay attention to the flavors and textures. By eating mindfully, you cultivate a deeper connection with your body and its needs, allowing you to make healthier choices and reduce emotional eating. This mindful approach to food promotes digestion and relaxation, contributing to a sense of inner peace.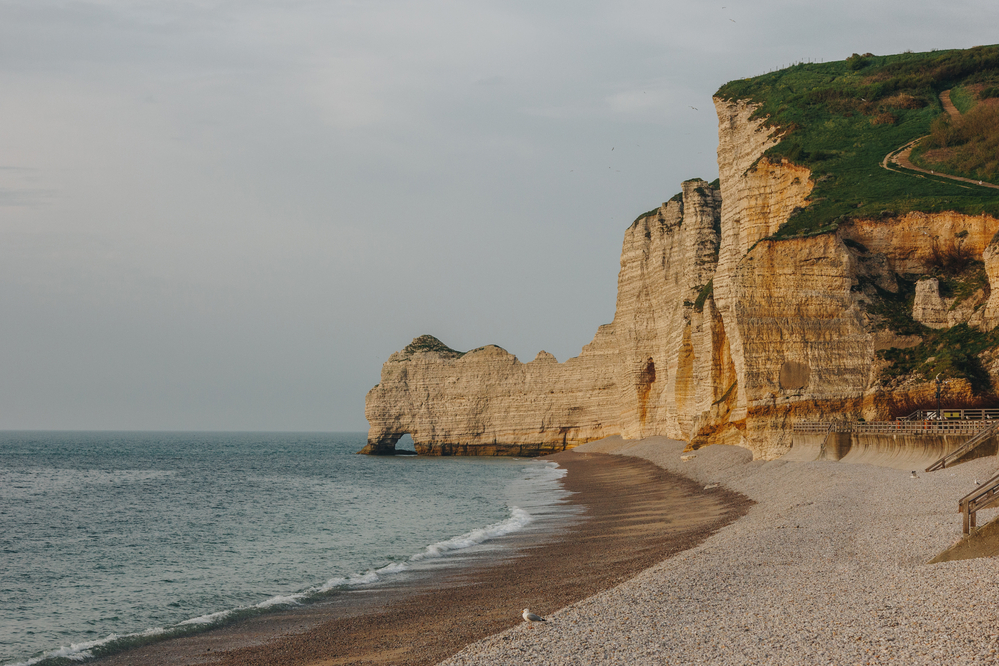 Incorporating these ten quick and effective ways into your life can make a remarkable difference in your ability to beat stress and find inner peace. Remember, it's a journey, and small, consistent steps can lead to significant transformation. Experiment with these techniques, adapt them to suit your preferences, and remain patient with yourself. As you prioritize your well-being and embrace these practices, you'll discover that stress no longer holds power over your life, and a deep sense of inner peace becomes your constant companion.
Wendy Dawn David, an author and life coach, is uniquely equipped to support individuals in effectively implementing the strategies outlined in this blog. With her deep understanding of mindfulness, meditation, and personal development, Wendy offers personalized guidance that empowers individuals to follow these techniques with clarity and purpose. Notably, her expertise and impact have been recognized through a featured article in OneNews PH, highlighting her insightful approach. Through her coaching sessions, Wendy provides practical tools, valuable insights, and unwavering support, enabling individuals to navigate their stress and discover inner peace. With Wendy Dawn David's guidance, you can embark on a transformative journey, embrace the strategies wholeheartedly, and experience profound personal growth and tranquility.